Welcome at rischer.com
This is the Internet domain of Tobias Rischer. I work and live in Munich, Germany.


               \\\//       
               (o o)	   
        ____ooO-(_)-Ooo____


Contact information
The best way to reach me is an email to <tobias@rischer.com> or a hand-written letter to

                 Tobias Rischer
                 Elvirastr. 11
                 80636 München
                    GERMANY

Computer programming
I work as computer programmer for more-or-less embedded systems in the machine industry, using a moderate form C++, sometimes classic C or some lines of DSP assembler code. I have also worked on mobile phone protocol software, on low-level chip tests and on a text-conversion project for a dictionary.
I used to work as a free-lance programmer for many years, but now I enjoy the comfort of a permanent job. If I have time and need money, I might still do a small, interesting free-lance project.
Computer programming can be a beautiful craft, and as in woodwork, you can do solid and tasteful work that will still look good after years, and you can enjoy it. Or you can mess it up. But honestly - my fascination has moved to other areas...
Dolpo / Nepal
Since around 2015, I help organizing the funding of a small village school of Saldang in Dolpo / West Nepal, deep in the mountains at 4000m altitude. Since 2018, it is "my" project within the framework of Freunde Nepals e.V.
In 2016, I have visited the school in Saldang, which is a major trekking endeavour. I am happy to have this personal contact into Dolpo and to learn about life there, while being somewhat useful at the same time. All details are on the project webiste saldang-school.org.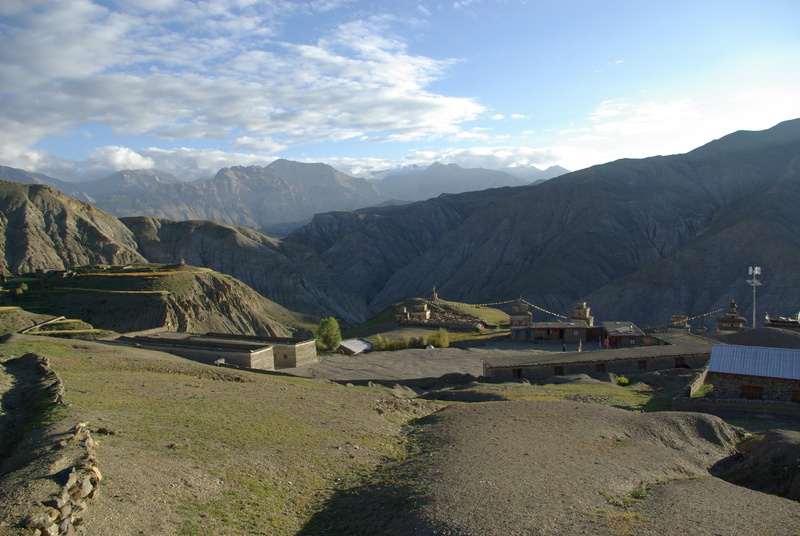 Into the garden and over the hills
Being outside is good for me. From Munich, you can trail along the river, head out for the mountains, disappear in the woods... you just have to be a little smart if you prefer to be away from the crowds.
Since 2005, I have a small garden patch where I play along the borderline between wilderness and vegetable farming. It is very interesting and very relaxing. Every spring I discover toads and salamanders hibernating in the compost and every summer I learn about yet another edible weed.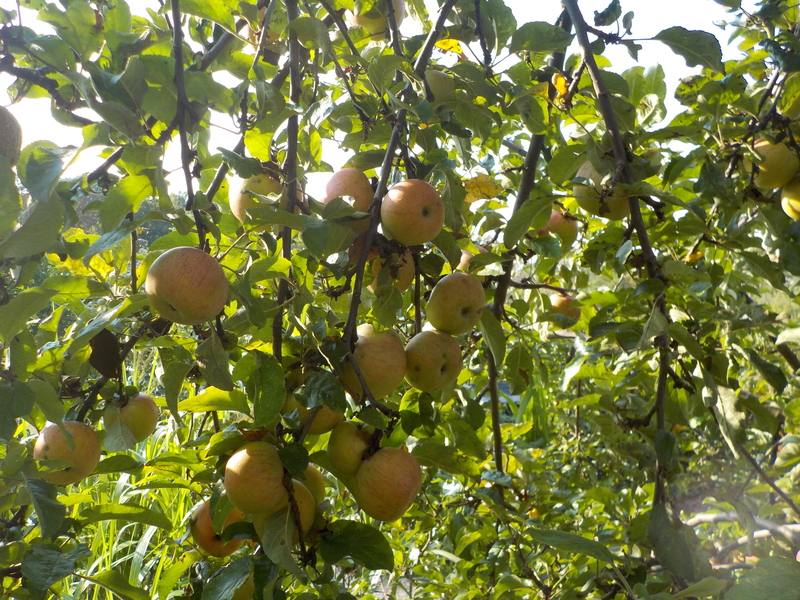 Computer and Literature
I used to work with SGML and its applications to literary texts in the mid-90s. Later, I have learnt the basics of XML, both for literary and industrial purposes. When it comes to literature, I generally prefer books on paper, but sometimes an electronic copy can be useful; obviously for searching, sometimes for analysis, or just to carry a library on a train.
My diploma thesis from 1997 was on the transformation of James Joyce's Ulysses into SGML (in german).
My latest work in the area was the conversion of a printed Japanese-German dictionary into an online form, based on the pre-print files: wadokudaijiten.de.
On Art
You'll find some ASCII art on these pages. I like this minimalist form of computer graphics that was invented when computers had green-glowing screens with max. 80x24 text characters on them (or even earlier?). The pictures marked with VK were made years ago by Veronica Karlsson. These chess pieces for example:

     _/|      |\_
    // o\    /o \\
    || ._)  (_. ||
    //__\    /__\\
 VK )___(    )___(


My modest but lasting contribution to ASCII art is the cow-like animal that I have used for decades now in my email signature. Only emails signed like this are from me! :-)
In the late 1990s, it looked like this:

       (_)
        "==='
         " "
...still.loving.GNU......

There were some minor changes in the 2000s, but since 2018, the GNU is reborn as yak in the landscape of Dolpo. The tail is admittedly not fitting for a yak; I should work on it.

................................................
                      ,------------------.    
                     /   Tobias Rischer   \_____
  (_)       /\      /  tobias@rischer.com  
   "==='   /  \    / 
 ___"_"___/    \~~/      school project:
/                   http://saldang-school.org/    
................................................